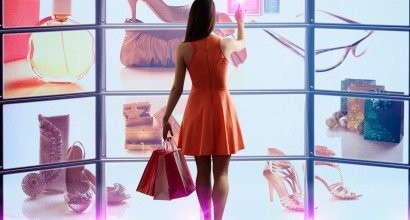 If 2014 to 2016 can be defined by the dawn of omni-channel retailing, 2017 may well be the year of the "curated customer experience."
Always-on always-connected mobile technology is fundamentally transforming the way consumers purchase goods and services. However, with instant access to nearly infinite online and in-store options, consumers are fast becoming overwhelmed. As Barry Schwartz stated in The Paradox of Choice: "The fact that some choice is good doesn't necessarily mean that more choice is better." Striving to eliminate "noise" to make better choices, consumers are opting out of digital email programs in growing numbers and limiting irrelevant, burdensome digital messages. Traditional online search also falls short and the "browsing process" is often tedious and unproductive.
So, what do the time-starved consumers of 2017 want? Simply put, they want the retailers and brands they trust to intimately understand their needs and expertly solve their "problems." They want to see limited but carefully curated options delivered in a relevant personal context, enabling great choices. And they want to be engaged consistently across all channels. They want a personally curated customer experience!
This experience is as important in-store as with any digital channel and is made possible by impressive technology advances over the last several years. To facilitate better customer-centric engagement, retailers are investing in big-data predictive analytics platforms, merchandise optimization tools, personalized offer and messaging platforms, next-generation e-Commerce and unified commerce engines, mobile POS and in-store clienteling tools, omnichannel order management and associate-to-customer mobile messaging capabilities. But stitching together these technologies is only part of the curated customer solution. Retailers must explore new ways to add value in this emerging omni-commerce landscape and redefine their vision of what it means to be a retailer.
ONLINE AND MOBILE CURATED ENGAGEMENT
In 2017 we'll see new ways to engage with online content. New "visual search" apps are leveraging big-data and cognitive computing platforms to predict which products best meet a consumer's needs and lifestyle. These apps incorporate implicit "demand signals" gleaned from browsing/swiping behavior and match it with explicit preferences captured in a consumer app. The result is a shopping experience displaying highly relevant but limited choices that meet articulated needs. Developing the "taxonomy" for product and consumer attributes tied to sophisticated learning algorithms is still in its infancy, but these solutions are now achieving traction in apparel and furniture categories.
ONLINE MEETS CLIENTELING AND IN-STORE CURATION
Clienteling is not new, but in 2017 we'll see retailers seize the opportunity related to Omni-channel engagement and cognitive computing within their mobile clienteling initiatives. In some categories 70% of transactions are influenced by the online channel. Consumers are increasingly buying or reserving product online with the intent of picking up or trying on in-store.
Many retailers are experiencing a significant decrease in traffic so they are looking to more engaging personalized experiences to improve store relevancy. As traffic decreases, conversion and ATV must increase. Leading retailers are arming associates with mobile multi-dimensional customer, transaction and product tools that leverage predictive analytics to improve performance metrics. Deeper customer insights, captured online or in-store, feed automated curated recommendations and communication workflows. These same mobile clienteling tools prompt associates to periodically communicate with their best customers. By sharing personalized curated suggestions, associates inspire customers with ideas and new reasons to visit.
Originally Published in Retail TouchPoints 2017 Outlook Guide – January 2017 – For more information visit www.clientricity.net or [email protected]
---