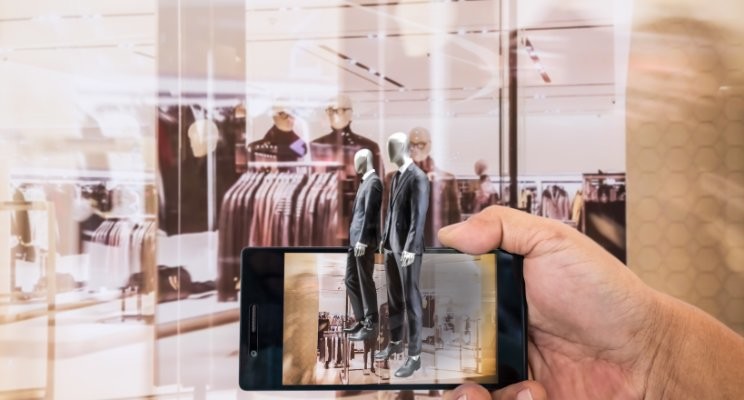 2017 Retail Recap
Retail doom and gloom dominated the headlines in 2017 as the press declared retail dead! Undoubtedly, we are in the midst of a seismic shift in consumer shopping habits, driven in part by changing tastes, economic influences, over supply, and the impact of "always-on" digital commerce. While reduced footfall has resulted in some notable retail casualties, retail is not dead yet. However, if trends continue, we can expect the number and size of retail stores to shrink dramatically while tomorrow's leaders navigate a daunting transformation to their formats, engagement points, business models, and underlying technologies.
As a longtime observer of retail, I've noticed that historically "when times were good, retailers didn't think they needed to invest in new innovative approaches and when times were bad, they couldn't afford it." Until recently, retailers were reticent to invest in innovation, but in 2017 that all changed. Digital enablement is transforming virtually every aspect of consumers' day-to-day activities and shoppers expect merchants to make their shopping experience convenient, entertaining, and to deliver extraordinary value. Most retail CEOs now realize that surviving in an era of technological change requires that malls, stores, business models, experiences, and organizational structures be redefined to exploit new digital opportunities.
In 2017, many legacy retailers watched customer-centric digitally native brands like Bonobos, Warby Parker, Casper, Interior Define and others and are now experimenting with creative "digitally-infused" retail formats. These innovative retailers have learned how to engage, excite, and educate shoppers before, during and after the visit. Last year we saw retailers testing better personalized communication and curation, elevating the level of service and advice, streamlining payment, and exploring other technology-enabled practices that improve customer experience and help to maintain top of mind relevance. Finally, in 2017 we saw what could be a major inflection point for retail; conversational commerce, driven by Amazon and Google in-home devices.
In the year ahead, we'll likely see high-service direct-to-consumer formats expanding with small "flagships" that curate and educate while traditional multi-brand merchants close stores. Retail leaders will be hyper-focused on brand engagement and customer journeys, leading to the kinds of shopping experiences and discovery opportunities that motivate customers to visit. In 2018, we'll also see new retail entry points as connected vehicles, IoT and conversational commerce devices expand retail's footprint well beyond the store.
Here are a few key trends and capabilities we'll see in 2018:
Bridging Online with Digitally Enabled Retail Stores
Expect to see new omni-channel strategies and technologies as retailers acknowledge that blending digital consumer engagement with the physical store is the best way to address evolving needs and desires of their customers. We can expect to see retailers continue to explore ways to "follow the cookie", tracking online behavior and making those insights and preferences actionable to associates with mobile engagement and clienteling tools. In some formats, retailers will directly engage with consumers either on their devices, or through digital display walls in the store. Another area of continued growth in 2018 is built on extending the reach of human communication, particularly when consumers aren't in store. Retailers are deploying chat tools in their ecommerce sites to allow consumers to engage directly with in-store staff, in hopes of providing advice and curating products/outfits to help drive conversion.
As brands try to intersect with "digital native" lifestyles, we should expect to see exciting new "pop-up" concepts and smaller store footprints, where retailers display a representative assortment of products in an immersive lifestyle brand experience. These formats allow retailers to control their brand narrative while gaining direct consumer feedback, and are enhanced with video, self-directed curation, and social sharing technologies. While in its infancy, we should also see more AR and VR projects as retailers explore, creating a "digital layer" in their physical store environment. All of these technologies and initiatives share a common desire to engage customers at each stage of their shopping journey and to provide relevant personalized communication.
Curation & Personalization
With an infinite amount of online choice, consumers demand relevant, personally curated shopping experiences, whether in-store, online, or by subscription. If Spotify, Netflix, StitchFix and Amazon can know what they want, shouldn't all merchants? In recent years, retailers have invested in building actionable back-end data repositories with a single view of the customer, inclusive of all available data "signals". In 2018 we'll see them leverage that investment with AI and predictive technologies, analyzing implicit and explicit data, and moving from segmented targeting to true "record level" personalized interaction, regardless of channel.
Pervasive Connected Commerce:
As the "physical boundaries" of commerce dissolve, in 2018 we'll enter the age of "Pervasive Connected Commerce". In a new retail paradigm where connectivity is ever present and payment credentials are stored in the cloud, consumers will seamlessly interact with a host of "gateway" devices for digital and physical commerce. Amazon Alexa and Google Home are the early leaders in this area and are simplifying shopping for common household purchases in ways we didn't imagine a few years ago. Similarly, we'll see an uptick in smart appliances like refrigerators and printers, infused with IoT or Internet of Things capabilities that sense "inventory levels" and automatically replenish without human intervention. One of the more exciting connected commerce initiatives for 2018 is GM's connected car initiative. Connected Car enables riders to engage with an in-dash marketplace containing localized offers from restaurants and retailers, with order ahead & pay ahead capabilities; integrated with the consumer's mobile loyalty apps and personal preferences. GM expects their retailer connected technology to be available in a few million cars in 2018.
There will undoubtedly be retail winners and losers in the months and years ahead, but those that thrive will do so by building innovative business models on a foundation of technologies that meet customer-centric demands of a digitally-enabled store experiences.
---